A selection of entrepreneurial services based on the
advanced understanding, capture, transformation and use of data
---
Remote or onsite client engagement to help you understand your data and to maximize its value within your business.
understanding your data
Is all your data stored across several different systems? Are your users frustrated that they can't easily get the reports and insight that they need?

If so, you would benefit from a strategic data review - to understand how to pull all of your data together into a business-aligned single view, and then how to deliver trusted, automated and secure reports & insights to your end-user community
delivering data success
Even when you have a data strategy, it's often difficult to work out the steps to deliver it as a combination of a technical solution and accompanying governance that becomes widely adopted in your business to improve your data culture.

We can build the necessary roadmap, business cases, tools selection, project team assembly and programme management to ensure that these are delivered.
becoming self-sufficient
Ever found yourself unnecessarily reliant on your delivery partners? Not us - from the beginning of any engagement, the plan is to actively get 'out of harm's way' once you are no longer dependent on the specific domain knowledge that we bring.

We actively work with you to build up the necessary business-as-usual (BAU) teams and processes so that you can not only maintain your data solutions, but also enhance them unaided in the future.
client success story

What started as a simple finance-driven investigation into why students left their university accommodation, ended up becoming a powerful welfare insight tool that could positively impact student life, and even save lives.

Although the tangible impact of this attrition was lost revenue, the underlying reasons and causes were varied. In some cases, there were serious welfare issues that only became apparent once the student had ceased their tenancy.

So, with the help of predictive analytics and the combination of a wide range of data sources (CRM, contractual, welfare, call-centre data), it was possible to detect those students who were starting to exhibit behaviour which we knew may lead to more serious issues for them, and a lost tenant for the client. The Welfare team, now armed with this insight, are able to proactively offer assistance to these students, even if they hadn't yet perceived the potential issue ahead.
---
As well as consultative professional services, POB Enterprises also offer a series of data-based online solutions. These are software-as-a-service (SaaS) cloud-based services, powered by specific data solutions to solve various problems. The B2B solutions focus on common issues found in business (especially in the current COVID-19 era) and offer simple and affordable solutions to resolve these. The B2C solutions are focused on specific productivity issues for individual customers, offering data-driven solutions to help make each day more productive and successful.
---
data & business intelligence (BI) consultancy professional services
remote or onsite
UK-based but able to work in any time-zone. Cultural experience of working throughout the US, Europe & Asia. Flexible working arrangements to suit availability & budget
strategy / advisory
Able to advise on not only your ideal data / business intelligence strategy, solution & phased roadmap - but also the business cases & benefits statements needed
programme mgmt.
Not only building your data strategy, but helping lead its delivery, including: direct engagement, project team set-up, tools selection & outsource/partner selection.
client success story

After producing a series of KPI's for the APAC division of a large global retailer, an unusual & inconsistent trend became apparent in just one county, China. Despite having a series of successful sales campaigns to drive in-store sales conversion and basket size across all of APAC, the Chinese metrics didn't follow the trend. When a campaign was actively promoted, there wasn't necessarily a favourable response as compared to its APAC neighbours. Conversely, sometimes when the promotions had finished, Chinese shoppers would sometimes return to the stores. It became apparent that something was causing this behaviour, but we didn't currently have the data to uncover it. So began a process of systematically identifying other types of activity that could be tracked through data to finally discover the root cause of this unpredictable retail customer behaviour. Rapid data investigations included social and demographic insight, store location & types - even the weather! All failed to provide any additional understanding.

And then, success! One of the many later data sets that were analysed was environmental data including the air quality index (AQI) that measures the level of air pollution. It was here in the AQI data that a direct correlation was found with store visiting activity. During sales promotion periods, if the AQI was high, shoppers weren't as tempted to visit the store. They simply valued their health more than a good deal. Now understood as an impactful data set, environmental / air pollution information is now actively included in both their predictive & reactive retail analysis.
---
industry-sector experience & examples
retail
optimising labour to maximise sales based on footfall

producing a single view of both online & in-store metrics

tracking customer activity / usage (loyalty cards, apps, phone)
utilities
involved in UK utility supply deregulation programme

responsible for analytics of the UK smart meter roll-out

investigating smart car & smart meter integration
transport
experienced in road, rail, air & sea sectors (freight & domestic)

tracking passenger activity - direct (ticket / booking) and indirect

efficiency of site operations (port, station, airport etc.)
smart buildings
understanding occupancy and in-building activity

tracking IOT sensors (in-room detection, equipment e.g. boilers)

analysing requests for maintenance against outcomes
hospitality
restaurant cover utilisation, staffing and profitability

hotel occupancy and price forecasting & optimisation

event attendance & engagement - digital (virtual) & physical
social media
aggregation of insight from multiple social media channels

combination with other online data, for single digital vision

capture, analysis & insight of high-quality survey / NPS data
manufacturing
raw material usage, process efficiency and output based on IOT

identifying efficiencies in primary & secondary distribution channels

single KPI's tracking various metrics (volume, weight)
financial
incorporating revenue & cost data for rich profitability analytics

combining operational and financial data into a single analytical view

overlaying non-actual data (monthly budget, forecast, target etc.)
education
university & student performance & activity (online / on campus)

integrate external HE data aggregators (regulatory, economic)

accommodation - tenant activity & property/asset mgmt.
online/offline
single metrics for activity by channel (online or physical)

examples: retail (incl. banking), transport hubs, event mgmt.

analysis of business activity & subsequent online impact
customer services
providing the single view of the customer / account / member

understanding all CRM activity by direction & channel

meaningful impact due to data insight (welfare, profitability)
facilities mgmt.
property / asset mgmt. including facilities services required

energy efficiency, environmental and sustainability insight

FM staffing levels & WFM rotas based on building usage
---
client success story

At POB Enterprises, we often talk about finding the 'digital breadcrumbs' - the multitude of insightful little pieces of data which all of our digital-based devices now generate. When combined with other data sets, this can often generate exciting new opportunities for insight that were never possible before.

One of these is our smarter use of energy - specifically when you think about the increase in adoption of smart utility meters in our homes, and the growing popularity of electric cars.

We were fortunate enough to workshop this concept with one of the largest global tech companies and how it may impact their own smart/driverless car programme. It became apparent that in the near future, there will be enough 'digital breadcrumbs' for your electric car to charge its battery optimally overnight, based on the anticipated mileage required tomorrow by looking at your online calendar. Based on your planned events, an optimal level of charge could be applied, minimising unnecessary spend.

This is just one of many examples of new opportunities being present through the advent of additional channels of data. Instead of seeing this as potentially drowning in new data, it should be embraced as an opportunity to be able to knit together many diverse sources of useful data where its value is exponentially increased when combined together with other data to provide insight analysis of events in time and space.
---
consultancy client testimonials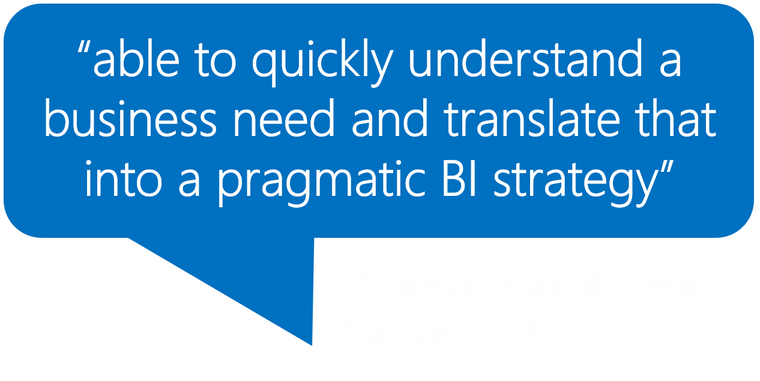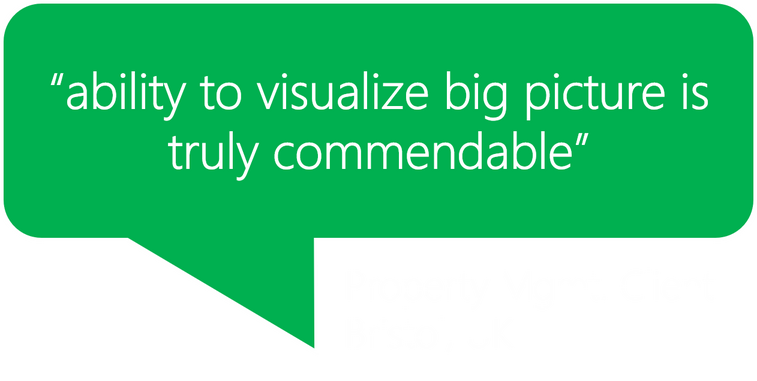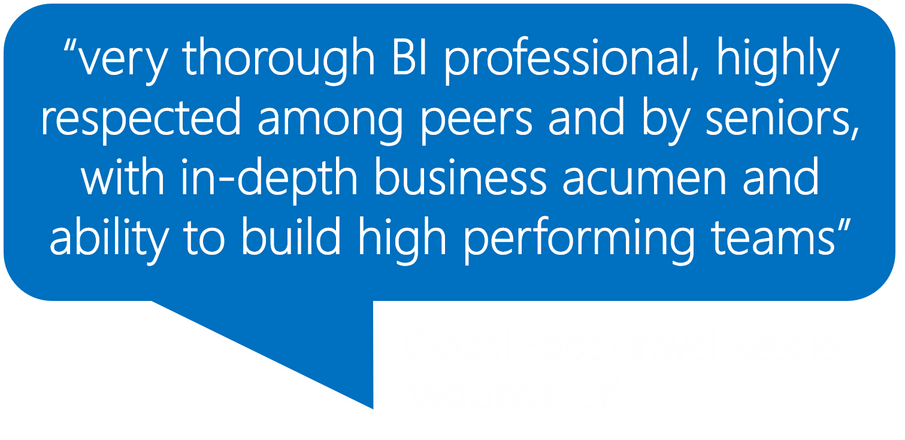 ---
---
data-driven online SaaS solutions for...
data-based B2B solutions
Various cost-effective B2B-based software-as-a-service (SaaS) offerings that provide business value adding solutions to common data-based problems - for all business sizes
productivity solutions for individuals
A selection of consumer-facing powerful B2C tools, solutions and resources for improving individual productivity and well-being, through easy to use data-based products.
---
Online B2B solutions built to help you achieve your business goals
understand your business data model
A lot of the consultative professional services offered by POB Enterprises are dependent on direct engagement with a consultant. The Data Bow Tie offering is a new online solution for working with you remotely to build your data/BI strategy - but with cost-effective minimal, remote engagement.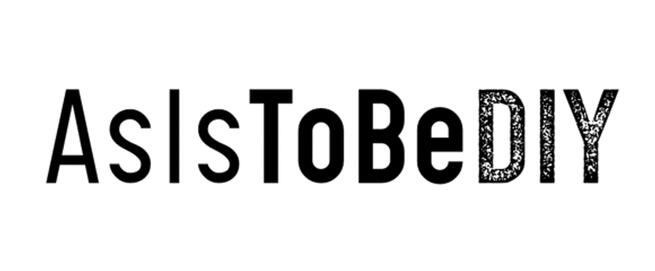 customised business instruction manuals
A wide selection of instruction manuals for common business projects. Instead of following generic guidance, simply answer a few questions in order to receive 100% tailored bespoke instructional manual content that is specific to your business. Then simply follow your own instruction manual, step-by-step.
---
---
New Data-Driven Music Technology
What is the one thing that hasn't changed in music since recordings began? From records to tapes to CD's to streaming, one thing has always remained the same. The music we listen to is always fixed.

What if we could make music flexible to adapt to our changing moods, the length of our run, or based on where we are.

POB Enterprises has designed a revolutionary technology that would enable wearables-driven changes to music in real-time.

For development or investment queries, please use the contact form above.
---
---
contacting POB Enterprises
Please fill out the form below, and someone will be back in touch with you very soon to discuss your request.
data & business intelligence consultancy
data & BI consultancy
Remote or onsite client engagement to maximize value from data within your business. Services include data/BI strategic advisement & programme management
data-based B2B SaaS solutions
Various cost-effective B2B-based software-as-a-service (SaaS) offerings that provide business value adding solutions to common data-based problems - for all business sizes
productivity solutions for individuals
A selection of consumer-facing data-driven B2C powerful yet easy-to-use tools, solutions and resources for improving individual productivity, health and well-being.
success stories
---
Everyday solutions to help individuals achieve more and be more productive
Inner Diner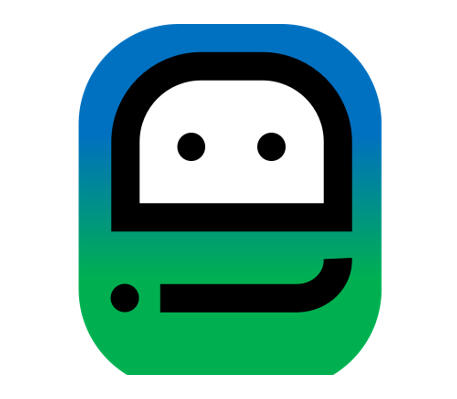 An alternative 'inside-out' look at reducing excess body fat loss and increasing overall health. Imagine you can communicate with your 'Inner Diner' (ID), telling them what you eat & drink, your sleep and your exercise. Your Inner Diner then tailors daily advice and recommendations for you.
Own Your Own Goals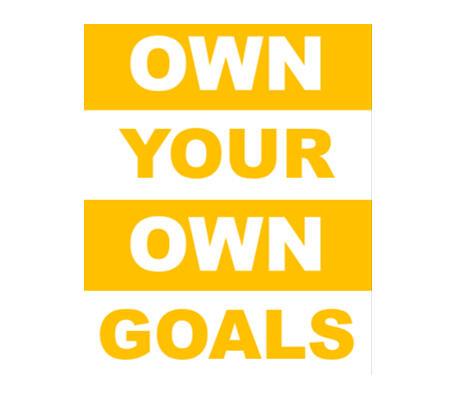 A lot of our major goals in life (achieve a major project) are often classed as high-important / low-urgency i.e. we never make actively make time to complete them. OWN YOUR OWN GOALS is a solution for actively building the habits, reminders & tasks to achieve these crucial life goals.
---
Client engagement, successes & testimonies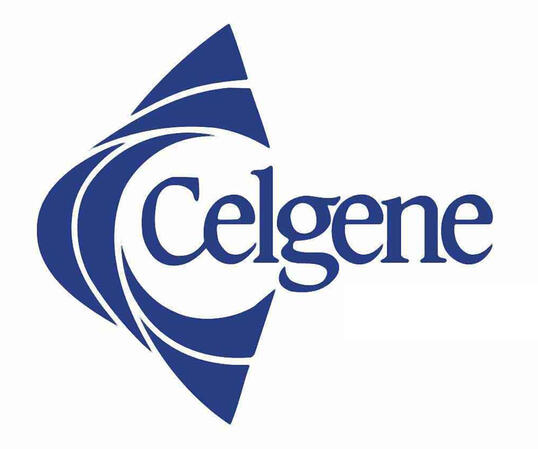 Celgene (Pharmaceuticals, Switzerland & UK)

Responsible for international BI projects, including RFP's, supplier management and projects - working between UK and Switzerland based offices & teams. Provided 'caretaker' BI leadership until transitioning to a permanent member of staff.

[POB Enterprises were] "able to quickly understand a business need
and translate that into a pragmatic BI Strategy "
---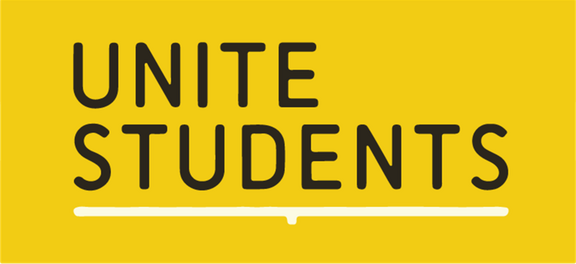 See the final live solution running at 1:33.
Unite Students (Bristol, UK)
In less than 1 year, built a Business Intelligence Strategy which transformed into a live BI solution providing insight and enabling data-driven decisions throughout the business. Includes:
Running an offshore BI development team

Designing & building a supporting master data management system

Student Accommodation financial & operational analytics

(financial, asset/property management, CRM, facilities mgmt. & maintenance)

Introduced BI & Data Governance (including GDPR assistance),

Built a new operational BI team and support processes

Forward-looking cloud technology for new Data Lake initiatives (e.g IoT / smart buildings)
[POB Enterprises...] "helped the offshore team understand the domain, functionality and processes to build an enterprise data warehouse from scratch. Their ability to visualise the big picture is truly commendable "
---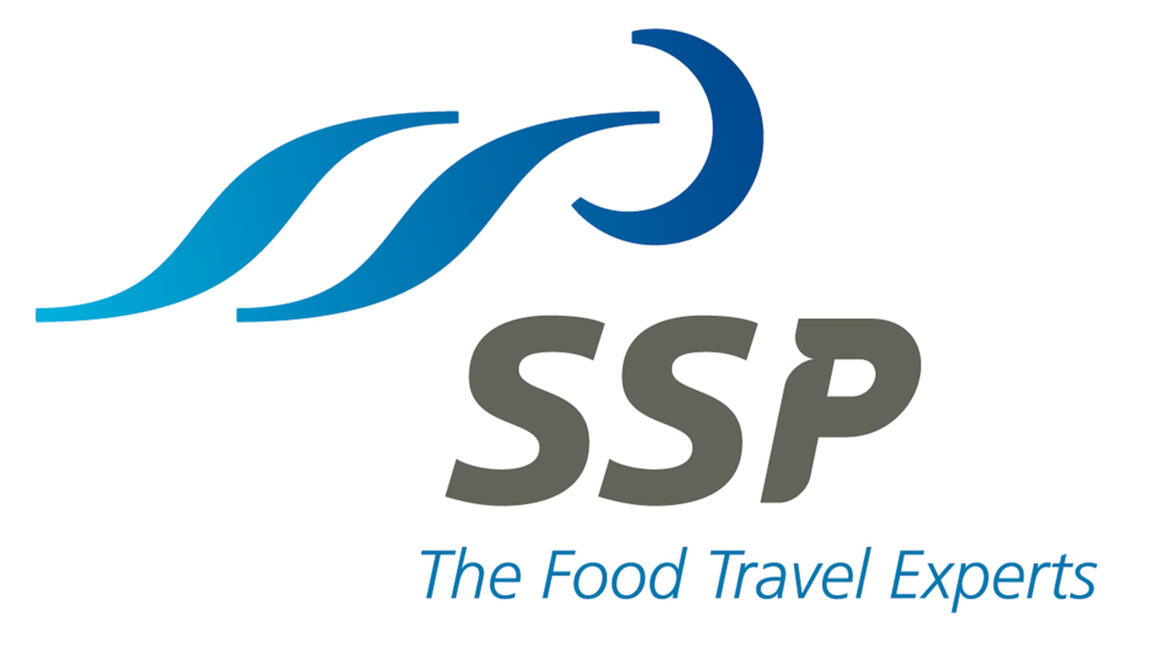 SSP Food & Travel Experts (Birmingham, UK)

Managing a team of 20+ developers, solution architects and testers for a global MSBI solution handling over 1m customer transactions every day. Introducing new BI governance and data & solution improvement programmes.

[Dave from POB Enterprises was...] "a very thorough BI professional, highly respected among peers and by seniors, with in-depth business acumen and ability to build high performing teams "
---

Smart DCC (Data Communications Company) (Manchester & London, UK)

Building the teams, governance and solutions for the insight & analysis of the UK's smart meter roll-out.

Role involved introducing new agile Jira methodologies, data & report migration from legacy platforms, automation and improvement of regulatory reporting, developing the internal teams and a BI strategic review to move from on-premise tactical to cloud-based large-scale analytics.

Once complete, the UK's smart meter roll-out will require the analysis of thousands of IOT messages per second, from 50+ million smart meters across 30+ million properties throughout the UK.
---

UCAS (Cheltenham & Remote during COVID-19 pandemic)
At POB Enterprises, we often talk about finding the 'digital breadcrumbs' - the multitude of insightful little pieces of data which all of our digital-based devices now generate. When combined with other data sets, this can often generate exciting new opportunities for insight that were never possible before.

[POB Enterprises...]
"did a great job of delivering a new data and BI platform and helping to shape the supporting governance and stewardship strategy "*

" Deep and broad industry experience and expertise were crucial in defining the scope of the project and setting the right direction of travel to ensure its long-term success "

" Excellent motivational skills helped bring the best out of the development team, blending the strategic view with a comprehensive understanding of the technical details of the infrastructure and processes "

" Very effective at communicating with and influencing senior stakeholders in helping to ensure the right level of organisational support for the initiative "
---
embracent (Remote-based)

Interim Data & Insight / Business Intelligence Practice Lead. Providing programme oversight & leadership on all business intelligence client projects, as well as support for mentoring, pre-sales and marketing.
---

Derby City Council (Remote-based)

Helping the council become more intelligence-led, by providing assistance in two key areas:
Delivery of a high-level data strategy, demonstrating the required technology, governance and culture needed to embrace an intelligence-led approach, utilising data as a strategic asset

Programme-level oversight on the initial phases of the roadmap of the data strategy to determine the infrastructure, data architecture, design and development project approach & team.
---